Privacy Policy
A general note about privacy
Thank you for visiting our web site. We take client security very seriously. If you have any concerns about how any information you choose to provide is stored or used, please do not hesitate to contact us.
We do not collect any personal information such as names, phone numbers or email addresses via our website. We do not use forms. You can contact us directly via email, telephone, or by post. If you email us, we will keep your email address and any other information securely for as long as is necessary to provide our service.
How we use cookies on our site
Cookies are small pieces of data stored in text files. They are dropped onto your device when a website loads in your browser. Cookies have many purposes but the only cookies used by us on this web site are:
Google Analytics:  to collect standard internet log information and details of visitor behaviour patterns. We do this to find out things such as the number of visitors to pages of the site.  The information derived is quantitative and does not identify any individual visitors to the site. 
(Google Analytics cookies _ga (lasts 2 years) _gat (lasts 1 minute) , _gid (lasts 24 hours))
For more information about Google Analytics cookies and how Google safeguards data please see these guides:
policies.google.com/technologies/cookies
support.google.com/analytics/answer/6004245
Cookie consent
A pop up appears on the page when you visit our site for the first time.  A Cookie is dropped so that, should you revisit, the notice knows that you have already clicked to acknowledge you are aware of our site's cookies. If you continue to browse our site, with or without clicking OK, we will presume you are happy to receive these cookies.
Don't want to receive these cookies?
Most browsers allow you to control cookies through the privacy settings. Clicking dismiss in our cookie alert panel means you are happy to accept our site cookies. If you don't want them, please go to your browser settings and adjust your privacy settings accordingly. You can also clear cookies using your browser settings.
To stop Google collecting your analytical data, use the following link to opt out of all Google analytics - tools.google.com/dlpage/gaoptout
Third Party websites we link to from our website
There may be links on our website to other sites. We have no control over the cookies used by these websites so please consult their privacy information for further details.
Other privacy issues
Why doesn't our site display a padlock in the browser address bar?
We do not have forms on our website and we do not process payments – therefore, the SSL security, indicated by the padlock, is not required.
What about mailing lists?
Delicious Dining Company do not have a mailing list or a newsletter. We do not use chat facilities on our site. We do not hold a database of contacts and will never make sales calls or send unsolicited mail of any description.
Client privacy
We will never disclose information to any third party unless it is required to deliver our service. We do not hold your data longer than is required to process a query, deliver our service and for our financial and customer service records.
As a client:
You have the right to request copies of the personal data that we hold about you.
You also have the right to ask for inaccuracies in your data to be corrected.
If you have any questions about this privacy statement, please contact us.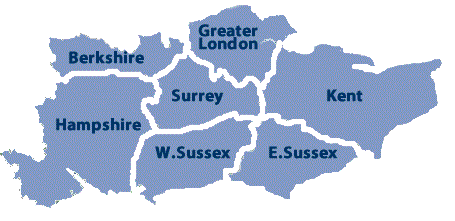 Want to discuss an event for a social or corporate occasion?
Your Personal Chef
Bespoke catering for special occasions
Personal chef for home celebrations
Catering for business meetings regular or single event
Lessons from a top London chef - perfect present for a special birthday or anniversary
Steve holds a level 4 certificate in kitchen hygiene and a five star ('excellent') hygiene rating certificate from the Royal Borough of Kingston upon Thames' Environmental Health Department.