Hire a chef for a social event
Perfect for a celebration, Steve will create a fresh and seasonal menu to suit your taste and budget. If you need inspiration, see our menus of starters, main dishes, and desserts that other people have enjoyed.
Pricing: bookings are priced individually, taking into account the number of guests, and the style of food you want to serve. We can give you an exact price once we have discussed your menu and requirements so get in contact to see what we can do for you.
Contact The Delicious Dining Company
M: 07814 999798 Email: dine@yourpersonalchefservice.co.uk

Celebrations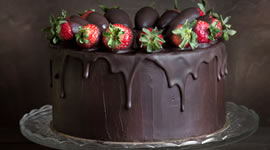 Significant birthdays or just a good excuse to get family and friends together, The Delicious Dining Company will make sure all your guests are happy.
Anniversaries


From wedding anniversaries to school reunions, we have had the pleasure of catering for the traditional and sometimes quirky social gatherings.
Dinner parties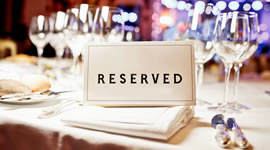 Hang up your apron and leave the hard work to us? We can conjure up a feast which will make your evening sparkle.
Picnics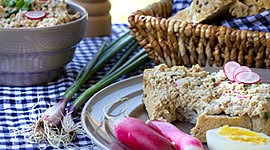 Picnic celebrations are a growing trend and we have mastered the art of delivering an amazing summer spread to your door so you can picnic in hassle free style.
BBQs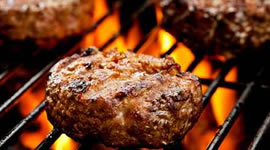 From June to September nothing beats a sizzling bbq with friends. We supply marinaded meats, fish, salads and deserts.
Lunches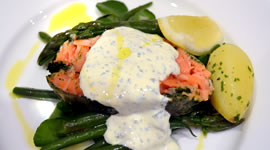 Let's do lunch! Or better still, let us do lunch so you can relax and enjoy the good company of family and friends. For sit-down meals and buffet ideas get in contact.
Dinner for two!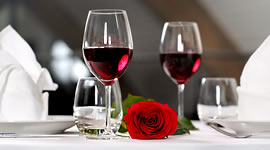 When you want to celebrate a very special event and don't want to ruin the moment, we can cook in your home or deliver something extra special to your door.
Learn to cook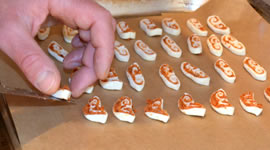 A lesson or two from a top London chef can make a brilliant gift for someone who adores good food and wants to learn more. Group enquiries welcome.
Wimbledon
"'The canapés were delicious and Steve and his team handled the evening so magnificently that I was able to concentrate on the guests without needing to worry at all about anything else. Total confidence!!'"
Chelsea
"We had the most fantastic evening and are already trying to think of a good excuse to book another dinner party! The children ate the leftovers for lunch the next day and loved every mouthful."
Send, Guildford
"Our annual BBQ booking with Steve and, as ever, the food was delicious. The late stayers kept eating and aside from the beef (which I hid in the fridge deliberately so I could eat it myself!) everything was consumed and thoroughly enjoyed."
Hampton Court
"Hiring a chef for our self-catering Landmark Trust holiday in Hampton Court was a real treat and everyone - most of all me - was delighted to have lovely food ready and waiting every day."